This page gives a listing of local events and happenings both at the Vulcan Arms in in the local area.
CHRISTMAS EVE DISCO
Friston DJs are in the house for a funky Christmas Disco. all your fave sounds will help you to groove your way into the Christmas spirit. Free admittance for those with the party spirit!!!!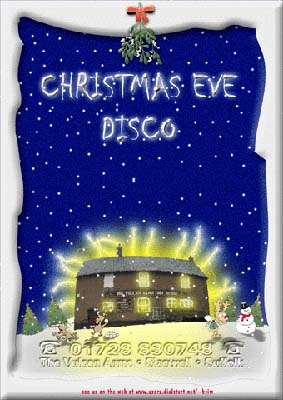 QUIZ POSTERS
each month reveals a pub poster featuring famous people and film scenes of those who have played the Vulcan Arms Quiz.
QUIZ NITE – The Quiz with a diffence!
On the first Friday of each month we have a QUIZ NITE. Only £1 per person entry free with a roll-over jackpot prize. Next Quiz will be on Friday 7th January.