"That's one of the most mystical things I've ever seen!
I am deeply moved by
the fact that you caught it!"
(Julian Cope)


First flows of the water at Winterbourne river,
8th January 2004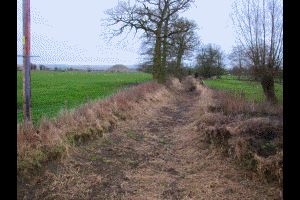 View Silbury hill from the same spot throughout an entire year. From bare ploughed fields to growing crops and the final harvest.
Another screen saver shows a year in the life of the Winterbourne River with a view towards Silbury hill,
from the first flow of the waters to the river filling up and eventually drying up again.



Stunning Slide shows of photographs from the air show Avebury and similar henges throughout the UK such as the four Priddy henges
in Somerset and the threatened triple henges of Thornborough in Yorkshire.

Time-lapse movies of the moving
of the Cove stones in May 2003.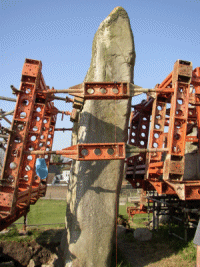 During spring 2003 the huge stones of Avebury's Cove were straightened back to their original position.
The

'Avebury Cove'

slide show documents the work unfolding throughout the spring from begining to end.

The

'Avebury Postcard'

show has a collection of rare Postcards from 1862 to the present day.


'Buried Stones'

shows the 5 stones that have been excavated, documented and reburied again at Beckhampton and Kennet Avenues.


'Wansdyke'

shows the huge linear earthwork from the air.



Other Screensavers include;


Avebury in the Snow,
A double rainbow over Silbury Hill
A birds eye view of Avebury, Stonehenge, Arbor Low, Dorchester, Priddy and Thornborough.
Wansdyke in westwoods covered with blue bells.

The

Hill Figures

slide show includes the White Horse of Uffington, Westbury, Alton Barnes and Cherhill alongside the Longman of Wilmington and of course
the famous Dorset hillfigure,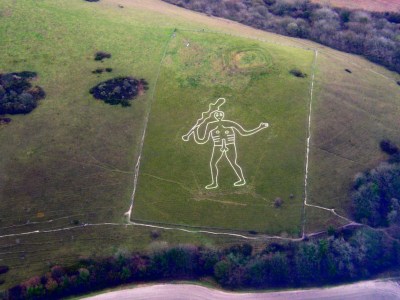 More details of the Avebury grand Tour
All images copyright © Pete Glastonbury and may not be used in any media without written permission.